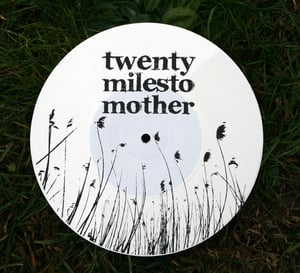 €

6.00 - On Sale
1. The Bus
2. Tom
Twenty Miles To Mother is born from the ashes of Suburban Noise, a legendary South Italy emocore band active during late 90's.
This is their vinyl debut, after a very good demo release last year, that features two intense songs for people who loved Braid, Eversor and Texas Is The Reason.
7" is pressed in a limited edition of 200 copies on white vinyl with blank side silkscreened by Serimal.
http://www.myspace.com/hangedmanrecords
http://www.myspace.com/twentymilestomother